Physics and Astronomy News
Latest Stories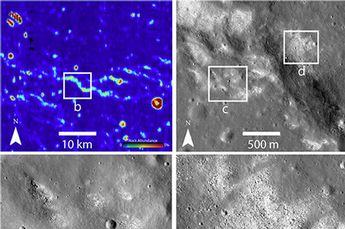 ---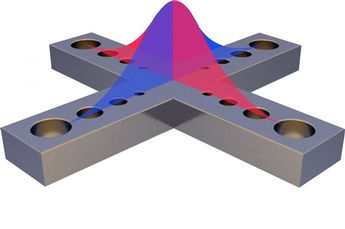 ---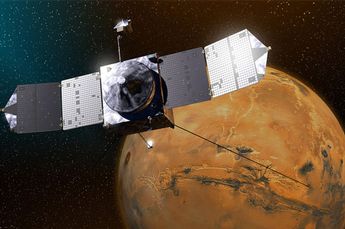 ---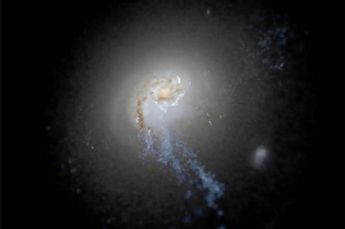 ---
---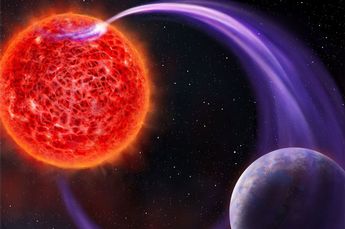 Scientists Pioneer New Way to Study Exoplanets
Source: NYU Posted: 3/12/20
Scientists have observed radio waves that carry the distinct signatures of aurorae, caused by the interaction between a star's magnetic field and a planet in orbit around it.
---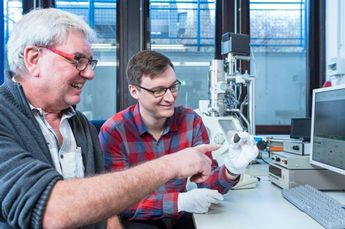 ---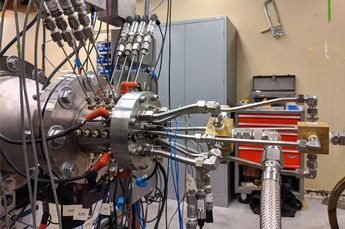 ---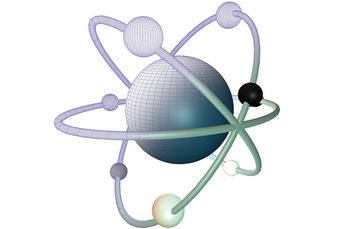 ---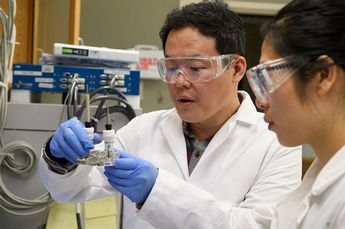 Advances in Next-generation Lithium Metal Batteries
Source: WSU Posted: 3/3/20
Researches have developed a way to address a major safety issue with lithium metal batteries – an innovation that could make high-energy batteries more viable for next-generation energy storage.
---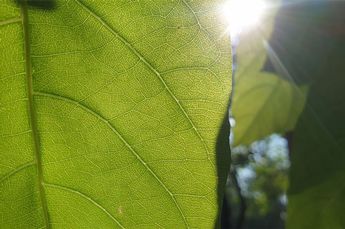 ---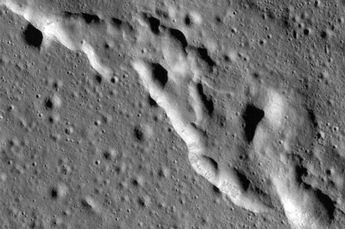 Giant Leap for Lunar Studies
Source: Field Museum Posted: 2/27/20
Scientists have found a new way to analyze the chemistry of the Moon's soil using a single grain of dust.
---
Physics & Astronomy News Archive
2020:
Jan 19
Feb 19
Mar 19
Apr 19
May 19
Jun 19
Jul 19
Aug 19
Sep 19

2019:
Jan 19
Feb 19
Mar 19
Apr 19
May 19
Jun 19
Jul 19
Aug 19
Sep 19
Oct 19
Nov 19
Dec 19

2018:
Jan 18
Feb 18
Mar 18
Apr 18
May 18
Jun 18
Jul 18
Aug 18
Sep 18
Oct 18
Nov 18
Dec 18

2017:
Jan 17
Feb 17
Mar 17
Apr 17
May 17
Jun 17
Jul 17
Aug 17
Sep 17
Oct 17
Nov 17
Dec 17

2016:
Jan 16
Feb 16
Mar 16
Apr 16
May 16
Jun 16
Jul 16
Aug 16
Sep 16
Oct 16
Nov 16
Dec 16

2015:
Jan 15
Feb 15
Mar 15
Apr 15
May 15
Jun 15
Jul 15
Aug 15
Sep 15
Oct 15
Nov 15
Dec 15

2014:
Jan 14
Feb 14
Mar 14
Apr 14
May 14
Jun 14
Jul 14
Aug 14
Sep 14
Oct 14
Nov 14
Dec 14

2013:
Jan 13
Feb 13
Mar 13
Apr 13
May 13
Jun 13
Jul 13
Aug 13
Sep 13
Oct 13
Nov 13
Dec 13

2012:
Jan 12
Feb 12
Mar 12
Apr 12
May 12
Jun 12
Jul 12
Aug 12
Sep 12
Oct 12
Nov 12
Dec 12

2011:
Jan 11
Feb 11
Mar 11
Apr 11
May 11
Jun 11
Jul 11
Aug 11
Sep 11
Oct 11
Nov 11
Dec 11

2010:
Jan 10
Feb 10
Mar 10
Apr 10
May 10
Jun 10
Jul 10
Aug 10
Sep 10
Oct 10
Nov 10
Dec 10

2009:
Jan 09
Feb 09
Mar 09
Apr 09
May 09
Jun 09
Jul 09
Aug 09
Sep 09
Oct 09
Nov 09
Dec 09

2008:
Jan 08
Feb 08
Mar 08
Apr 08
May 08
Jun 08
Jul 08
Aug 08
Sep 08
Oct 08
Nov 08
Dec 08

2007:
Jan 07
Feb 07
Mar 07
Apr 07
May 07
Jun 07
Jul 07
Aug 07
Sep 07
Oct 07
Nov 07
Dec 07

2006:
Jan 06
Feb 06
Mar 06
Apr 06
May 06
Jun 06
Jul 06
Aug 06
Sep 06
Oct 06
Nov 06
Dec 06

2005:
Jan 05
Feb 05
Mar 05
Apr 05
May 05
Jun 05
Jul 05
Aug 05
Sep 05
Oct 05
Nov 05
Dec 05

2004:
Jan 04
Feb 04
Mar 04
Apr 04
May 04
Jun 04
Jul 04
Aug 04
Sep 04
Oct 04
Nov 04
Dec 04

2003:
Jan 03
Feb 03
Mar 03
Apr 03
May 03
Jun 03
Jul 03
Aug 03
Sep 03
Oct 03
Nov 03
Dec 03